DJ Mag Tech AwardADAM Audio T5V wins in the category "Best studio monitor"
Awards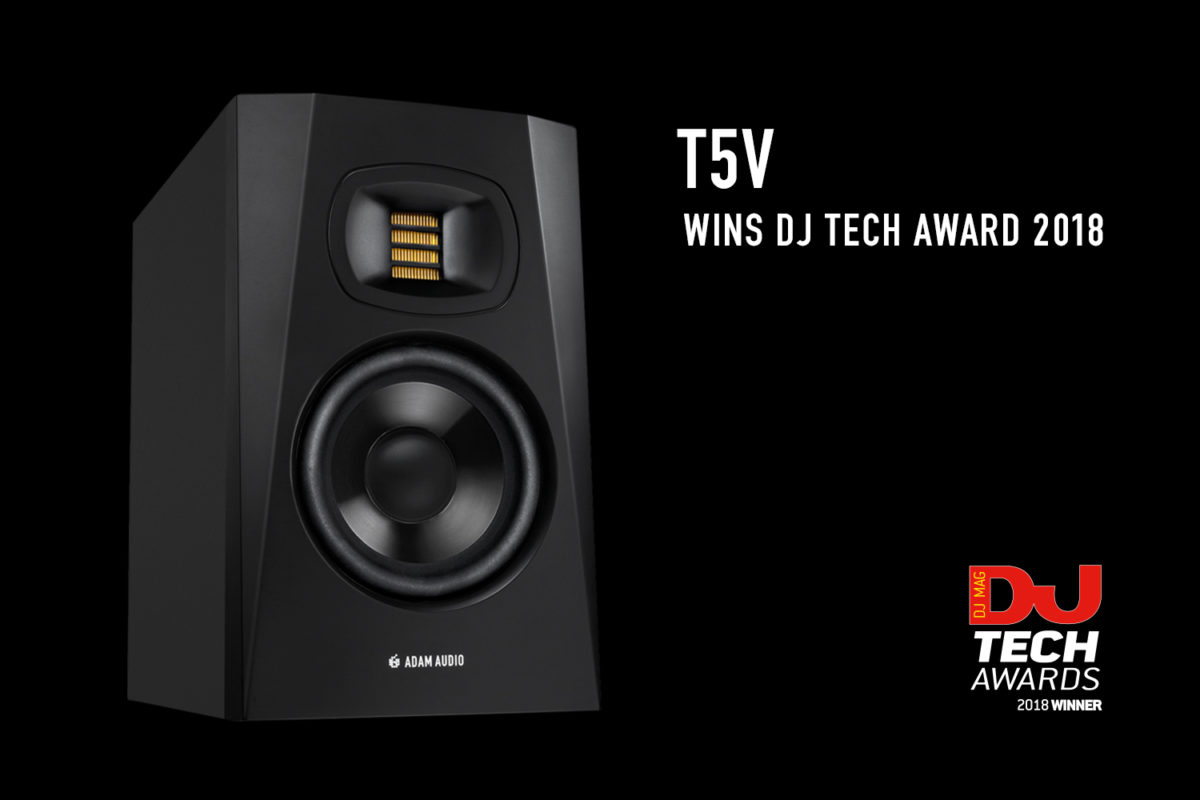 Berlin, October 2018
We are pleased to announce, that our T5V has been chosen by the readers of the DJ Magazine as the best studio-monitor.
Every year the editors of the DJ Mag nominate products, of which they think, they help DJs, Producers, Musicians and Artists to fulfill their ideas in a special way. After the nominations, the readers of the magazine are choosing the winners in each category. This year the T5V has been nominated with the note, they'd be "great studio-monitors with an excellent soundquality, stereoreproduction and transparency while having a fair price". Obviously the readers thought the same.
The T5V studio monitor is the latest speaker from ADAM Audio. The U-ART tweeter offers an unaltered and extended tweeter range of up to 25 kHz and is a groundbreaking solution for high-definition recordings and mixes on a small budget. With its excellent acoustic properties, small dimensions and excellent price/performance ratio, this studio monitor is ideal for use in small control rooms for music production, video post-production and broadcasting.