UK Producer Adam VanryneFrom Recording to Mastering to ADR
ADAM Users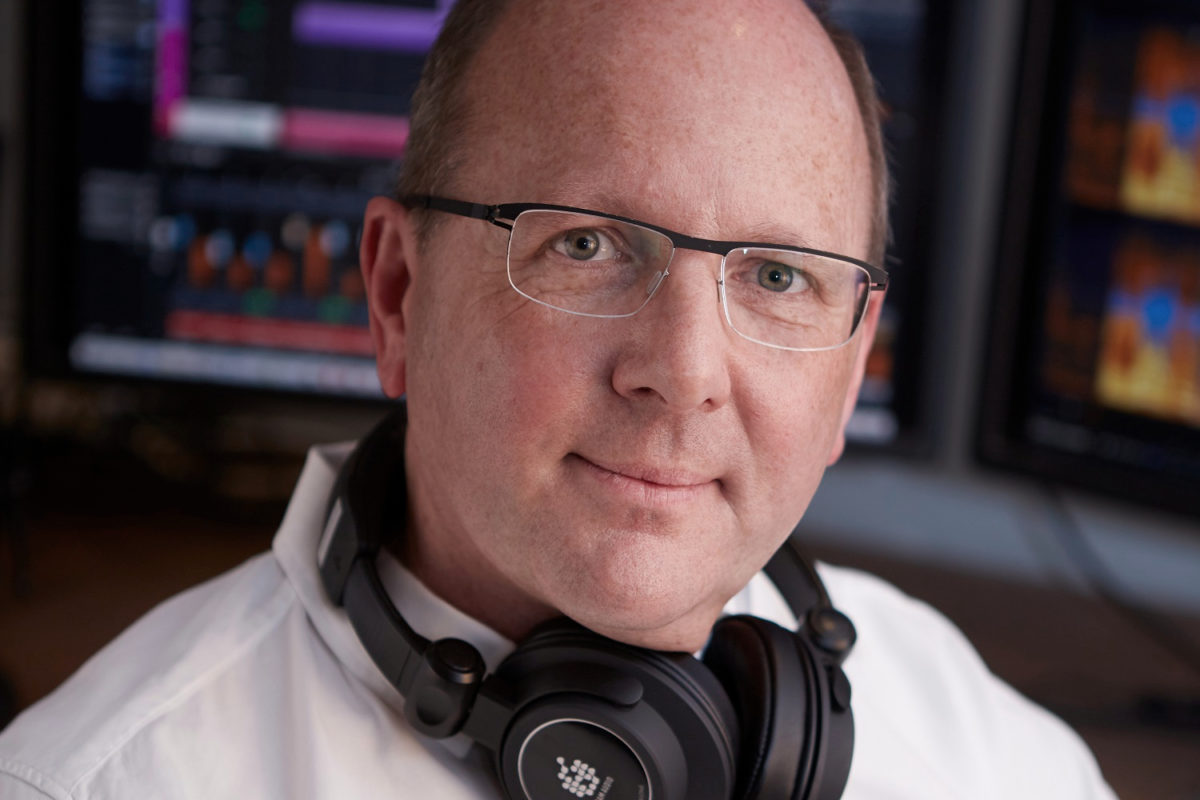 Studio production, mixing and up-mixing, live and location recording, mastering and restoration, music composition and ADR: there's hardly any task in pro audio that Adam Vanryne hasn't a proven track record in.
Adam Vanryne's many high-profile clients include Sam Smith, N-Dubz, Lemar, BBC, ITV, The Spice Girls, Sting, Montserrat Caballé, MTV… the list goes on and on. But whatever the client brief and task at hand, Adam's primary concern is that the end product meets his exacting standards. The bedrock of his studio sound? His ADAM Audio S3A active monitors. "In 2001 I had just started freelancing full time and I needed my own monitors to take wherever I was working," Adam recalls. He went to a leading London supplier of studio equipment and spent days in the auditioning room testing a range of different speakers. One was the ADAM Audio S3A. "They sounded so natural with an incredibly wide, detailed stereo image I'd never heard from a set of monitors that size. The rest is history!"
His S3As have been the foundation of his studio monitoring environment ever since. "Apart from the brilliant sound, the S3As were perfect for me as they could function happily as midfield as well as nearfield monitors and still be portable enough for me to take to the various studios and locations I was working in," Adam explains.
Adam's first experience making music was learning the clarinet aged 8, the result of both a crush on his teacher, he says, and a desire to catch up with two elder brothers playing trumpet in the school band. As a teenager, Adam got hooked on electronic music and studio technology. Over the next few years his idea of becoming a professional audio engineer intensified into a passion. Adam's most recent headline commercial success was Freddie Mercury's 2019 single "Time Waits For No One", a world smash with over 28 million streams that made number one on the UK vinyl singles chart.
SP-5: From speakers to headphones – and back
One recent addition to his list of premium studio gear is a pair of ADAM Audio's professional monitoring headphones, the SP-5. "I needed a pair of cans that I could use for critical listening and some mixing/monitoring, especially in live recording locations where I couldn't use monitors. The SP-5 is great. The sound is impressively close to my S3As! If something sounds great on the S3As, I can switch straight to my SP-5 and do critical listening work without having to wait for my ears to adjust. The sound field is very open and natural. Crucially, the bass response of the SP-5 is just brilliant. The SP-5 has given me the freedom to confidently ensure my mixes and masters are accurate wherever I work and travel."