Producer/Musician Gordon Raphaelrelies on ADAM Audio monitors
ADAM Users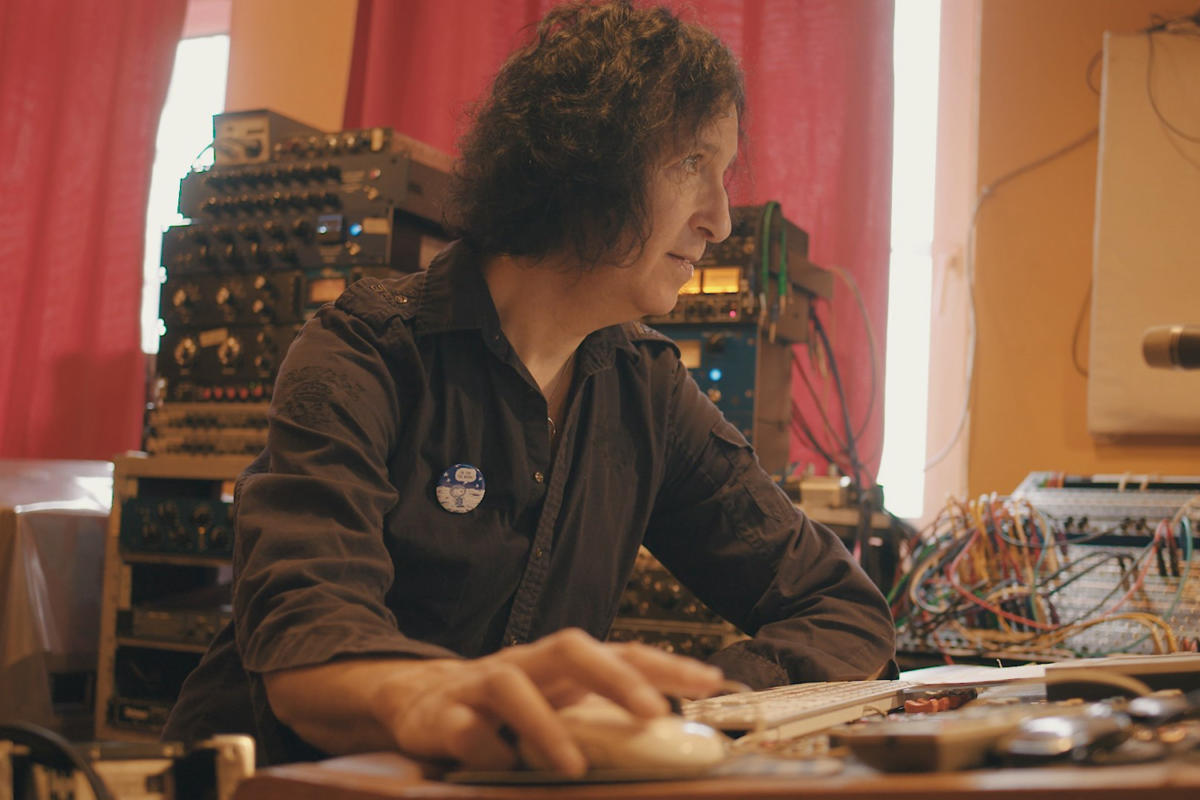 Gordon Raphael at his workplace
Producer and musician Raphael Gordon speeds his work up with ADAM Audio studio monitors
ADAM Audio is pleased to announce the release of a new video interview featuring an in-depth discussion with the legendary producer and musician  Gordon Raphael at his Schaltraum studio, who shares valuable insights on his career  and artistic approach making music and producing music for other artists, as well as his new ADAM Audio S3X-H monitors.
"The most important thing about a production is that the people who make the music are happy"
Raphael has worked as a producer with a number of international artists and bands including The Strokes, ex-Skunk Anansie lead singer Skin, Regina Spektor, Mexico's Fobia, and the U.K's The Moonies, Three Trapped Tigers and countless others. As a musician, Raphael has played in a number of his own original bands, including the popular psychedelic band, Sky Cries Mary, during the 90's grunge period.
"Because I come to production as a songwriter, musician and performer, I have the funny feeling that the most important thing about a production is that the people who make the music are happy," says Raphael. "So my style is to find out what the band is interested in, and I listen very closely.  One of my greatest technical skills is turning someone's ideas and dreams into a sound. So if they tell me something, it gives me an idea of how we set up the instruments, how we record, what order we do things. And I just help them develop the sound that they want."
"Now with my ADAM monitors, I can actually hear where the mistakes are clearly"
In the video, Raphael explains that while his work around the world as a producer has afforded him the luxury of having all the instruments and equipment that he desires, it has not given him the luxury of time to spend on making his own music.  He talks about finally working on his own album, which he recorded in four months, but has been mixing for nearly two years, trying to make it better and better. And that having the right set of monitors is finally helping him finish the project.
"Now with my ADAM monitors, I can actually hear where the mistakes are clearly, because at every volume point and EQ point, I can hear the change like a slap in the face. It is really quite a thrill to be able to locate the source of the problems in the mix that I could not hear on other speakers," he says. "Now the mixes are being finished; the songs are piling up and I think I have finished 30 songs of my own music in the last couple months since I have gotten these monitors."