Jon Craig's Courthouse StudioEquipped With ADAM S3X-H Reference Monitors
ADAM Users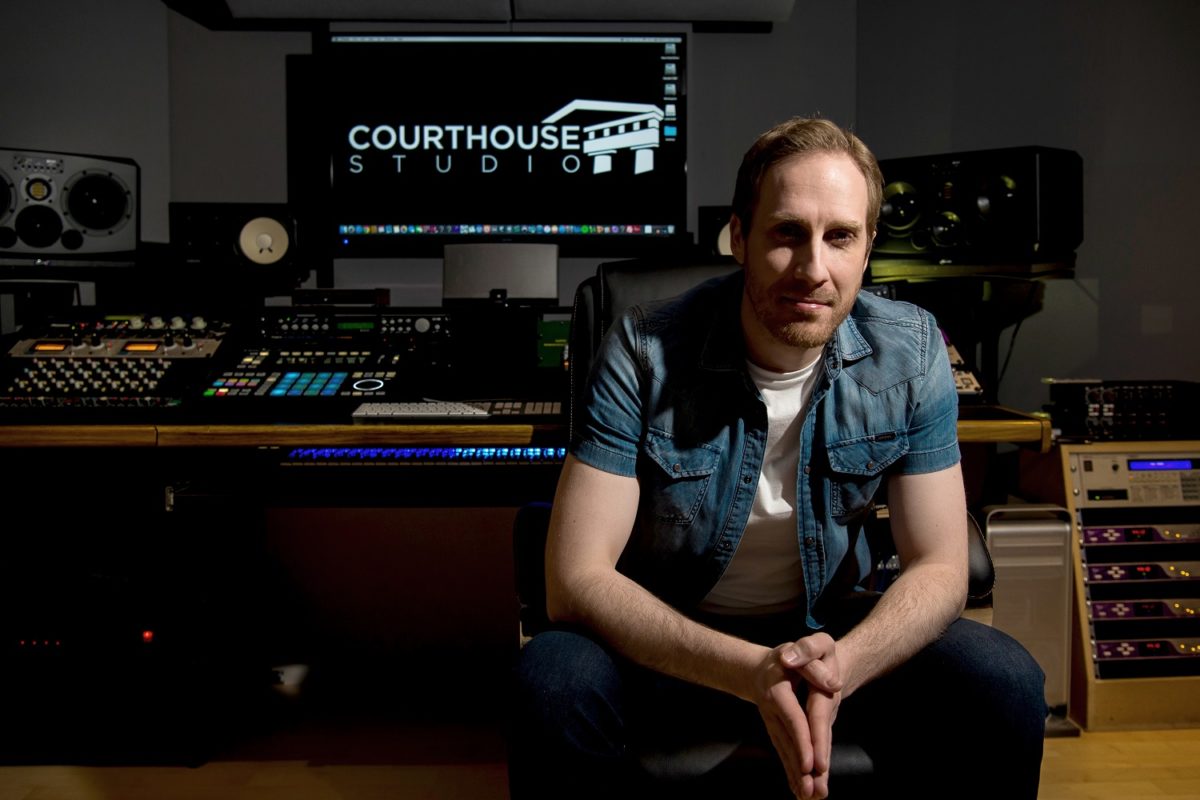 Beatport Top 10 Artist Jon Craig about his setup of Courthouse Studio that is equipped with his beloved ADAM S3X-H reference monitors
The Courthouse Studio was founded in April 2016 by music producer and mix engineer Jon Craig in the "Old Granada Studios" based in Manchester City Centre. Formally used for over-dubs, mixing film and television, luckily it already had a lot of the acoustic treatment in place. It was then re-worked to serve as a purpose build recording studio. Courthouse Studio is very much set up to cater for electronic music in all genres. As a recording, production, writing, mixing and mastering studio, it is deeply rooted in the "analog domain" and offers a vast array of outboard, including SSL Desk, a total of eight custom made SSL 5000 series stereo EQs, Distressor, DBX162, Juno 106 and lots of other pieces of equipment.
Founder and owner Jon Craig is the in-house producer and engineer. He started making music as a natural progression from being a DJ, and the desire to play his own music. From there it just progressed further and further with more and more people asking him to work on their tracks. Ever since, his motivation always is to push himself to be the best he can possibly be and the desire to give the listener the best possible sound and experience. He currently works on his most well known Cream Classical and Gatecrasher Classical projects, where they have a 40-60 piece orchestra live on stage. His job is to remake all the classic dance tracks from scratch to fit around the orchestra and sound like the originals.
The studio itself consists of a control room and a small live room. It owns a custom made workstation to fit in all their analog equipment, as well as a couple of racks. Being designed for recording, production, writing, mixing and mastering, the entire studio is built to complement ergonomics. Everything is at hand, enough space for several people around the workstation and keyboards. There is also enough space for clients to bring in laptops etc. and place them on the workstation without getting in the way of anything.
"I heard the ADAMs in the old studio I worked in. I was thinking 'Yep, I can get used to these'."
When it comes to monitoring clarity plays an important role to Jon. Working in electronic music, which is all about the low end, he needs a monitor that can give him definition between kick and bass and which also gives him the feeling of being in a club at the same time.
Jon heard the ADAM S3X-H speakers in the old studio he worked in. He remembers thinking: "Yep, I can get used to these." His customers love his studio monitors as well. "I literally get compliments on them from every new client who comes to the studio", he states enthusiastically. A lot of his clients come to mix and master their music as they are producers and writers. Jon continues: "So when they come in and hear all the nuances through the ADAMs they couldn't hear at their own place, it makes them look at how to prevent any possible issues next time."