Hex Music StudiosGetting "Crazy for Creative" with ADAM Audio S2V monitors
ADAM Users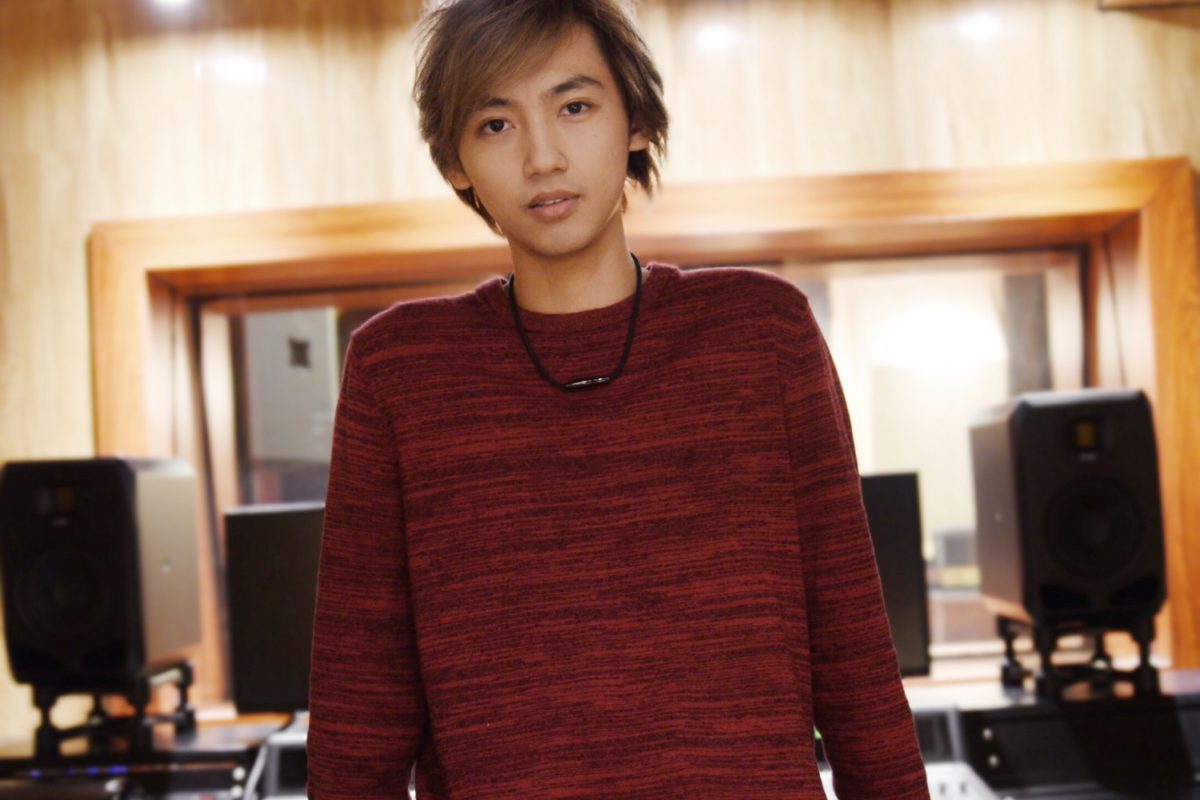 When he founded Hex Music Studios in the spring of 2018, Wu Zhifeng knew that this was going to be a special venture, a studio offering more than just a professional service.
His mission: to deliver not only customer care but also to support local talent and provide a no-holds-barred approach to musical inventiveness best summarized in the company motto: "Crazy for Creative". He stocked his new venture with the best in audio hardware and software, letting him compete with much larger studios in terms of audio quality. But he planned from day one to offer top-level Hex Music Studios services at a modest price so that young musicians on a budget would be able to afford them. As his monitoring solution, he selected the ADAM Audio S2V.
"I fell in love with S2V deeply right after the audition", he recalls. Asked to pick out one component that he prizes most highly, he answers: "The exclusive and iconic tweeter of ADAM Audio, the S-ART. It provides tiniest details in high frequencies and allows me to mix more precisely and find out where something is wrong. That helps us a lot to sharpen our productions."
"I fell in love with S2V deeply right after the audition."
Among the other features on the S Series monitors, Mr Wu points to the extensive DSP options offered across the entire range, praising its flexibility and ability to adapt the speaker's output to any acoustic environment.
Over and above the Zhifeng's obvious commitment to pleasing his customers, Hex Music Studios is also about supporting up-and-coming Chinese talent. On top of training in pop music and music production at Goldsmiths in London and in Singapore, he is also an accomplished vocalist and performer, a veteran (and winner) of singing competitions who decided to move into music production.
His aim, he says, was to build "an energetic studio for every artist releasing their inner beasts and universe". Yet the studio space was also designed to be entertaining, including a lounge and bar, letting every customer feel at home and supporting the creative muse. But Mr Wu also insists that developing networks and sharing ideas is a great way to support young artists. As a result, Hex Music Studios was conceived as a space for less experienced artists to try out material, hone skills and benefit from the expertise of others.
ADAM Audio wishes Wu Zhifeng and the Hex Music Studios team success in their future endeavours!