Hélène Vogelsingerperforming with A44H studio monitors
ADAM Users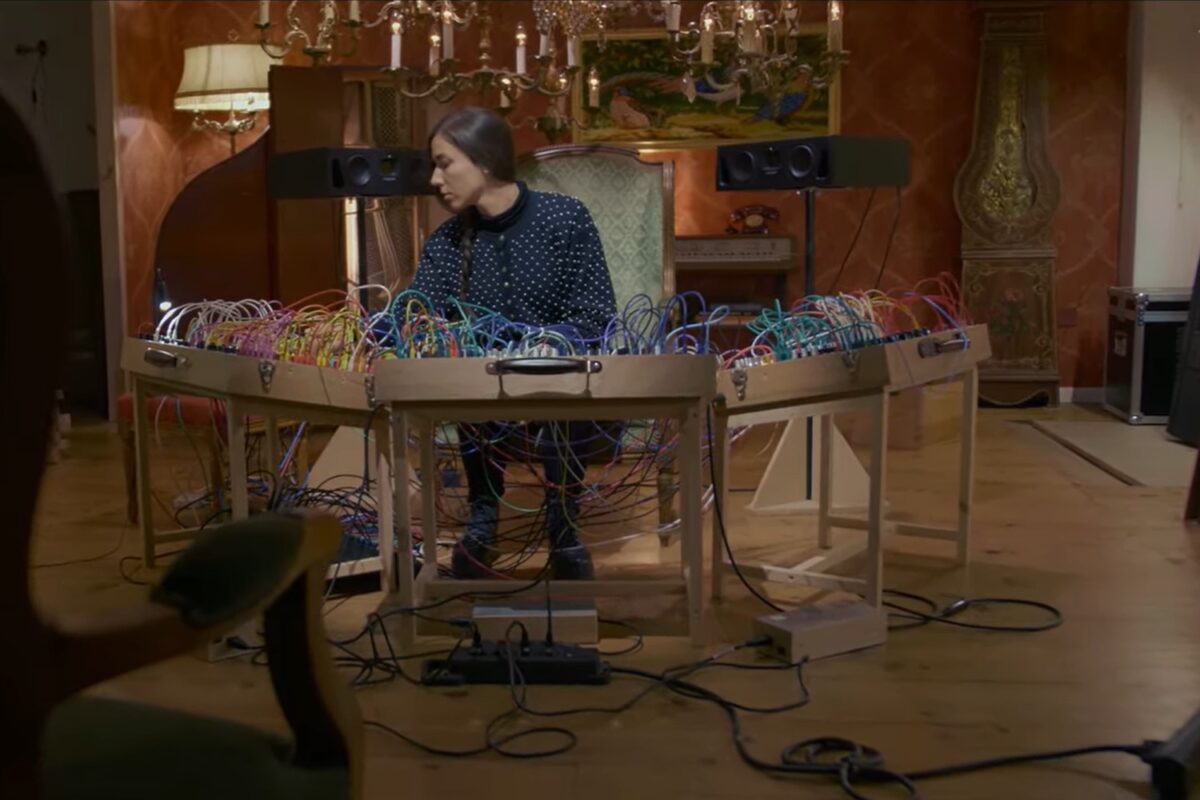 Watch the French sound designer's modular performance, composed specifically to be heard on the ADAM Audio A44H.
Since she started experimenting with modular synthesizers back in 2019, the French composer and sound designer has earned herself a reputation by creating bespoke, atmospheric soundtracks to dissolute and abandoned settings.
A singer, designer, film composer and much more, Hélène Vogelsinger's music is rooted in spirituality, with an ethos centered around capturing moments by matching compositions to their environment. It's a process that's reflected in her output that feature recordings made in remote, natural settings, such as abandoned castles and derelict hospitals.
Created using several modular cases, and banks of wires in a setting befitting of Vogelsinger's recording environments, the performance manages to craft a unique musical accompaniment specifically tailored to the audio properties of the ADAM Audio A44H.
As one of the very first musicians to have performed with the new 19-inch wide, horizontally oriented monitors, Vogelsinger crafts a deep, yet district and melodic arrangement that is both reflective of her spiritual music and the speaker's immersive sound.