CelldwellerCounts on the Clarity of ADAM Audio
ADAM Users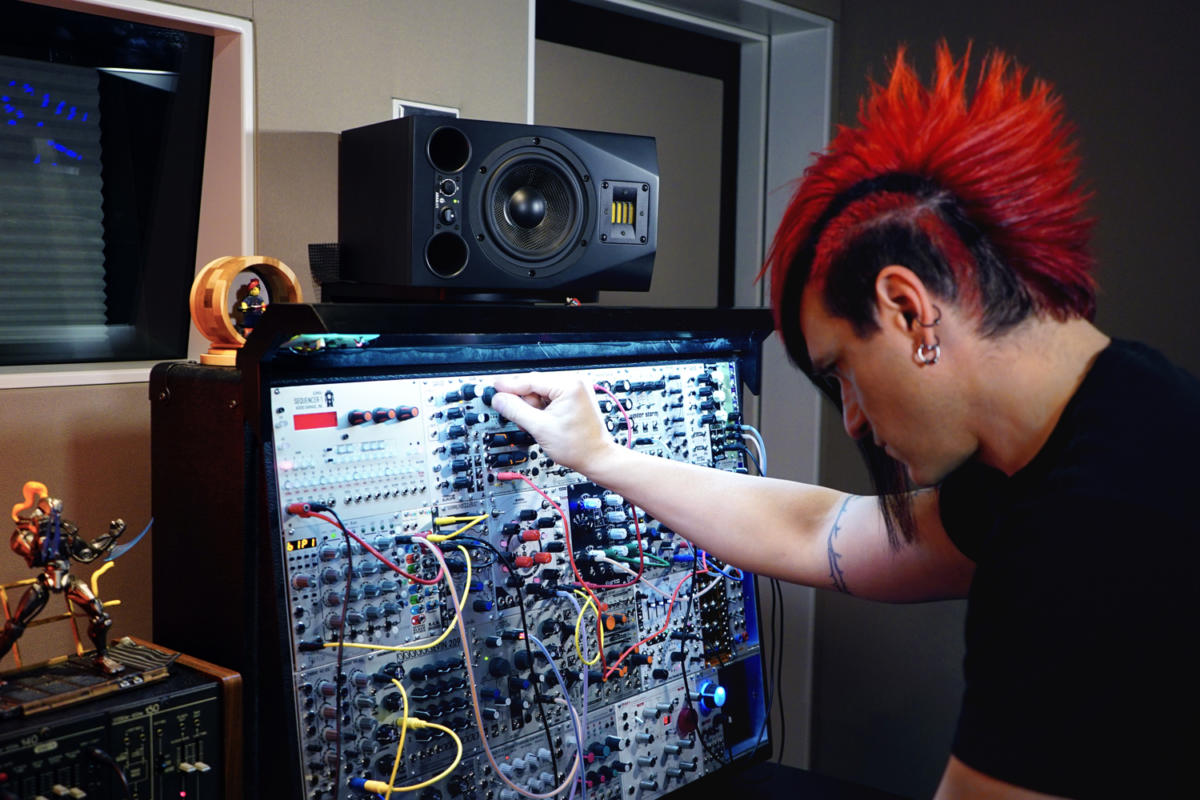 Multitalent Celldweller equips his synth studio with several ADAM Audio monitors and stays on top of things.
Musician, synthesist, and composer Celldweller (a.k.a Klayton among friends,) has been quite busy lately, with a number of projects including his own music as well as sound for motion pictures and video games. Since his 1990s project Circle of Dust first lit up the musical radar for combining elements of the Detroit techno sound with metal and hard rock motifs, his work has grown to encompass scoring for films and games, running the record label FiXT, and releasing his own full-length concept albums. A long time ADAM Audio user, Celldweller recently added A5X, A7X and A8X monitors to his studio collection which includes a powerful matched Sub12 subwoofer.
Making it sound good at every pitch
"Right now, I'm programming synths for Teenage Mutant Ninja Turtles II, and just finished doing so for Deepwater Horizon, the new Peter Berg film," Celldweller says of his to-do list. "I'm working on a score for an upcoming film called The Dunes, and also with my friend Tom Salta on music for the Microsoft video game Killer Instinct: Season 3." Through all the intense deadlines, he cites his ADAM Audio monitors as invaluable production partners.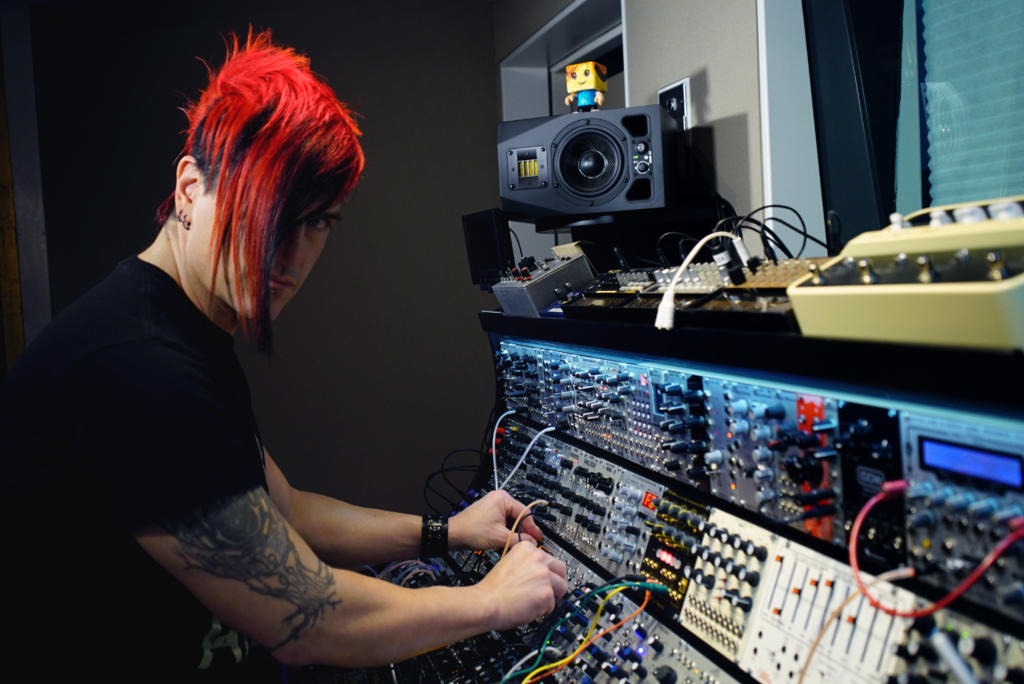 "It was probably about eight years ago that I first heard the ADAMs, at a monitor shootout at Vintage King in Detroit," he recalls. "I brought listening material with me that I was very familiar with and compared every brand of monitor, at different volume levels. I kept coming back to the ADAMs. In the end, they were the truest in terms of what I needed to hear."
Bringing clarity into dense sessions
Klayton praises his ADAM monitors and subs because "you never want to have to think twice about whether you're really hearing what you're supposed to be," crediting their handmade X-ART tweeter and dual woofers for the clarity he sought. One reason he demands that clarity is the track density of his sessions. "I've tried really hard to be a 'simple' producer and it just never works," he laughs. "As simple as I think I'm being, I look up and my 'minimalist' session has a hundred or more tracks in it. Every sound is always changing. I may have a group of tracks dedicated to one section of a song that you only hear for eight bars, so there's a fair amount going on."
"It's important to hear every little detail absolutely clearly"
A huge part of what's going on comes from Klayton' s massive and enviable modular synth rig: "On my most recent album, End of an Empire, which incorporates orchestral soundscapes as well as aspects of electronic styles from trance to bass music, there were a lot of times I'd start with a modular patch. I'd just play with my modular synths until I got something going that really inspired me, then start cutting and pasting snippets of it into the arrangement," he explains. "I generally hear everything in my head at once, and the biggest frustration in my life is that I'm constantly trying to break that down into parts I can then re-create and re-assemble. So again, it's important to hear every little detail absolutely clearly.
"Surrounded 360 degrees by synth gear"
Using a large modular synth highlights another oft-cited benefit of ADAM Audio: their wide sweet spot when it comes to stereo imaging. "This is the first album where I've largely moved away from soft synths and inside-the-box production, and did the majority of the sound design on analog and modular synths," he adds. "It also means I'm surrounded 360 degrees by synth gear and constantly moving around the room. With the ADAMs, I find I can always hear where sounds are in the stereo field without having to anchor myself right in front of the console."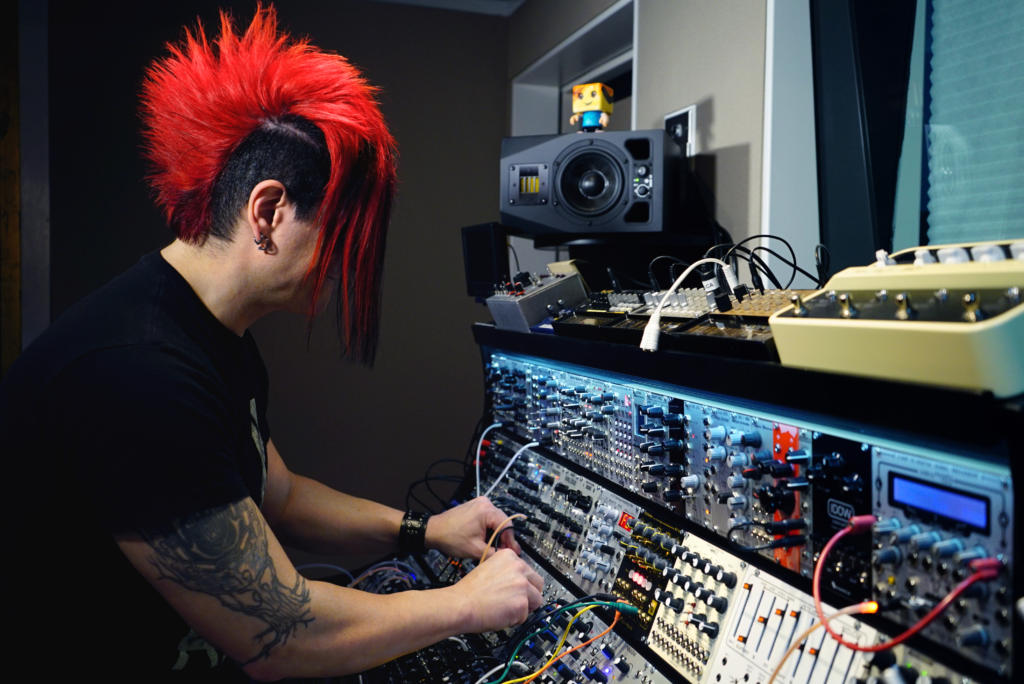 Translation — how true a mix stays to the original intentions when played on consumer listening systems — is another ADAM Audio virtue according to Klayton: "I still do the car-stereo test just to be sure," he says, "but with the ADAM monitors and subs I know that if I can make it sound good at both low and high volumes, it's going to sound good everywhere."
Making old mixes new again
Celldweller's ADAM Audio monitors are also helping him make the old new again. "I recently bought back the rights to the first five albums I made under the name Circle of Dust, which was my practicing ground for what would become Celldweller. I'm re-mastering and re-releasing them as well as including over six hours of unreleased bonus content. See, 25 years ago, I had a Mac Classic with 1MB of RAM and a 40MB hard drive, and an Ensoniq EPS-16 Plus sampler, which was mono with 2MB of memory. There was no way I could ever get the sounds I wanted with that limited amount of gear, but I was too dumb to know that! Now listening through the ADAMs, I'm realizing how much better I can make those mixes now. People who've heard it tell me it's like getting all new music!"
About Celldweller
Originally hailing from New York City but forging his musical chops in Detroit, Celldweller is a Renaissance man of heavy sounds, fusing metal, symphonic, and poly-genre electronic dance music influences into an unmistakable and unique sonic signature. His most recent artist album is End of an Empire, and his miles-long list of film, TV, and video game credits include Mission Impossible: Ghost Protocol and Assassins' Creed 2. He regularly posts insights into his production process and hosts "Ask Celldweller" Q&A sessions on his YouTube page. For more information, have a look at his website.