Alexandru ZglimbeaFront of house and behind the desk
ADAM Users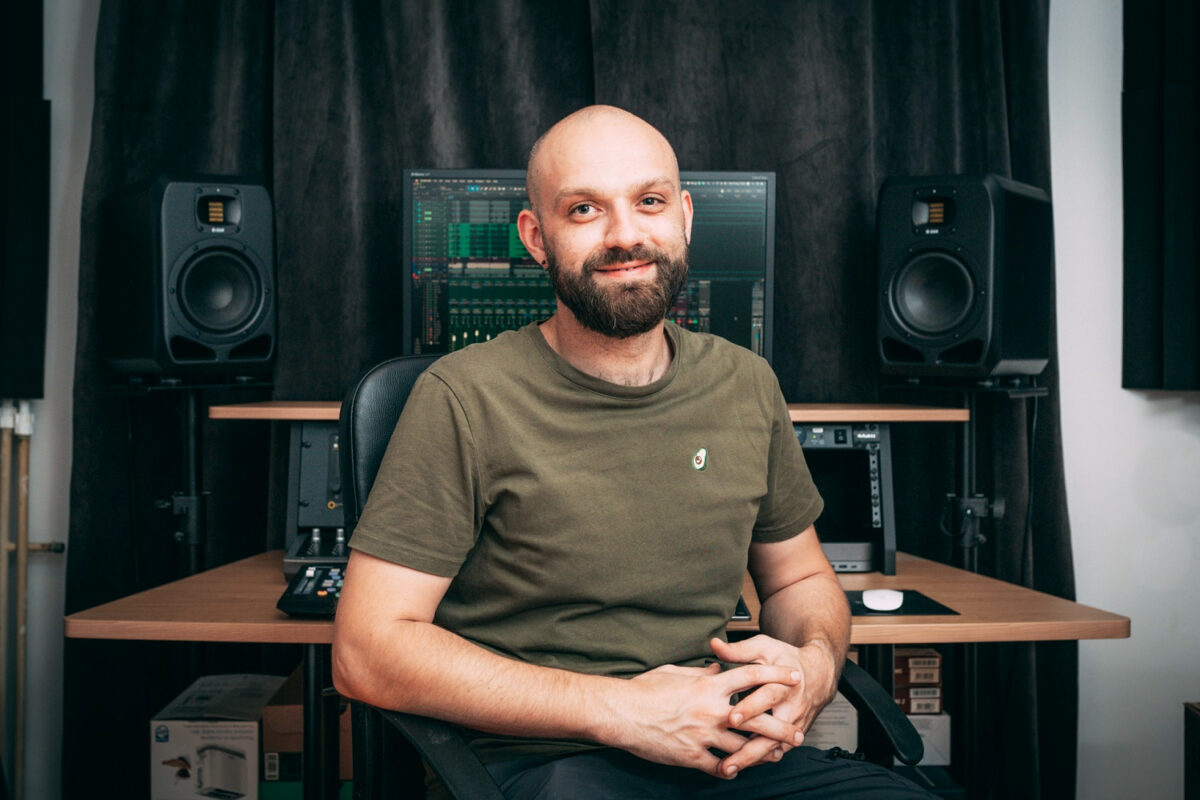 Alexandru Zglimbea is a very busy man. As a front of house engineer for a number of Romanian live acts that vary in music styles, Zglimbea always finds ways to keep himself busy.
"What drives me forward are those moments after a live gig, when everybody enjoyed the show and I know I was part of this experience," explains Alexandru Zglimbea about his love for music.
Based in Bucharest at Bear Sound Studio in his native Romania, Zglimbea began his career in 2009 as a stagehand before becoming involved with live concert sound a few years later. He has toured as a sound engineer for a long list of bands, including pop/alternative act Dimitri's Bats, White Walls, Orkid, and even Lucifer: A Rock Opera! He is also the resident front of house for the yearly Jazz at Bran Castle festival based in the heart of Transylvania.
As well as on the road Zglimbea can often be found at his home studio with a pair of ADAM Audio S2V active studio monitors. "I first heard the ADAM A7X 5-6 years ago in a studio used by the band I was working with, Fameless, and I really liked the frequency reproduction and the level of detail,"explains Zglimbea about his first experience with ADAM Audio.
It is this very level of detail that attracted him to the S Series in the first place. "Sometime in 2019 I completely fell in love with the S Series after listening to them in a showroom. Basically I "spoiled" my ears by listening a lot to the S2V and S3H and now I can't settle for anything else!"
After touring with Fameless, a popular rock band featuring a former winner of The Voice Romania, Zglimbea has been keeping busy with progressive metal band, "White Walls". Taking him all over Romania and various corners of Europe, he still finds ample time for exciting new audio adventures at home. "Being intrigued by the mastering process, and wanting to dwell a bit in this part of music production, the S2V seemed like the perfect choice. I discovered parts that I never heard, in songs that I had listened to my whole teenage years!"